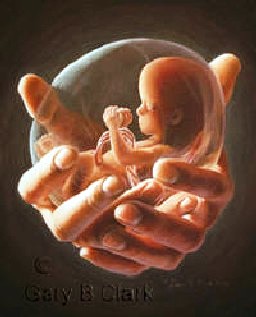 The news of a girl foetus killer doctor going behind the bars made me happy today morning.But like all shades of happiness this one too had its own pinch of salt - A person capable of doing such an act desevres 100 rotten years in hell....2 years of sentence is too less.

But who's the real culprit ? The person who has the beast for the feast or the butcher who killed it ?

The simple reason Dr Anil Sabhani had opened this business instead of just writing prescriptions for cold and head-ache is that there is good clientele....a big market full of people who wants to know the sex of their un-born child and make sure it is not a beti whose dehej is going to cost the family's purkho ka makan,kheti-baadi,cow,goat,lizards,cockroaches and what not.So kill it before it sees the light of the day,nip it in the bud.....and go to the mandir and pray that the next child is a SON whose marriage will bring so much wealth that the next seven generations can shower themselves in milk and honey.So the doctor saab put a neon sign over his clinic : "Pay 1,000 rupees now for a test, rather than 100,000 rupees later." and in a country where getting pregenant is even more common than catching cold the killer's business grows day by day.

Now time for some facts and figures :

The Indian Medical Association estimates that 5,00,00 girls are aborted each year.

In 1901 in India, there were 972 women to every 1,000 men.
By 2001 there were 933 women to every 1,000 men.
In Hariyana/Punjab there are only 861 women to every 1,000 men.

Long ago in 1890 Tagore wrote a short story called Dena-Paona about the death of a bride who died because of her father's inability to pay the dowry.Even after 116 years the moral of the story remains very very pertinent to our Indian society.

Now you tell me is that because of Tagore's dazzling brilliance or shameless failure of our society ?